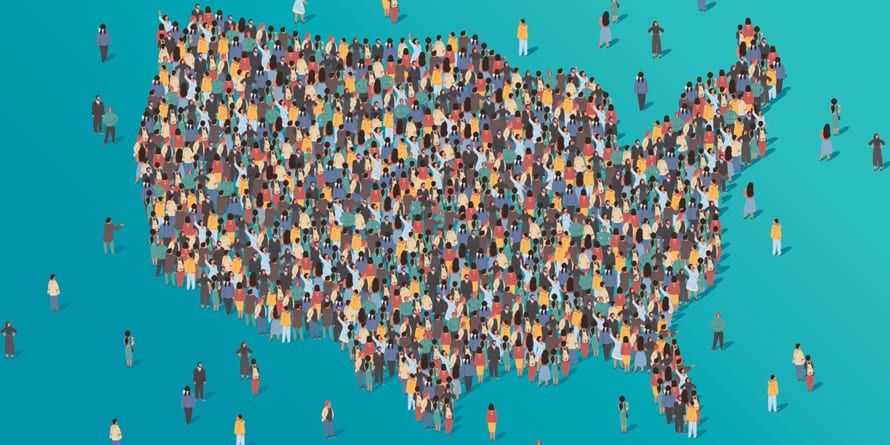 В округах Снохомиш и Айленд существует множество общественных организаций, предоставляющих услуги иммигрантам и беженцам. Эти организации оказывают помощь в поиске профессиональной подготовки, переводческих услуг, юридической консультации и групп поддержки. 
«Служба для беженцев и иммигрантов Северо-Запада» (Refugee and Immigrant Services Northwest): данная организация занимается обслуживанием беженцев и иммигрантов в округах Снохомиш и Айленд и осуществляет поддержку на 40 языках. Предлагаемые ими программы включают поддержку в трудоустройстве и профессиональном обучении, услуги по вопросам иммиграции и натурализации, поддержку для родителей и школ, а также услуги устного и письменного перевода. 
«Северо-западный проект по правам иммигрантов» (Northwest Immigrant Rights Project): данная организация помогает иммигрантам в штате Вашингтон лучше понять иммиграционную систему Соединенных Штатов для получения статуса законного иммигранта и предоставляет прямые юридические услуги иммигрантам, просителям убежища и беженцам независимо от иммиграционного статуса. 
«Служба иммигрантов и беженцев округа Снохомиш» (Snohomish County Immigrant and Refugee Services): в округе Снохомиш ведется список веб-сайтов, которые могут быть полезными проживающим в округе иммигрантам и беженцам. Некоторые ресурсы доступны за пределами округа. 
«Помощь по иммиграционному законодательству» (Immigration Law Help): юридическая помощь для иммигрантов в США. На этом ресурсе доступен поиск по типу необходимой юридической помощи, а также поиск услуг неюридического характера, таких как программы английского как иностранного, медицинские и социальные услуги. 
«Юридическая помощь в штате Вашингтон» (Washington Law Help): на данном сайте собрана коллекция ресурсов и статей о том, как стать гражданином США, как получить предлагаемые иммигрантам государственные льготы и услуги медицинского страхования, о работе в Соединенных Штатах и многом другом. 
«Вашингтон 211»: (Washington 211) наберите 2-1-1 или посетите этот веб-сайт для получения информации об услугах поддержки для широкого круга потребностей, включая услуги по расселению беженцев, группы поддержки для иммигрантов и беженцев, услуги по трудоустройству иммигрантов и беженцев и программы денежной помощи.