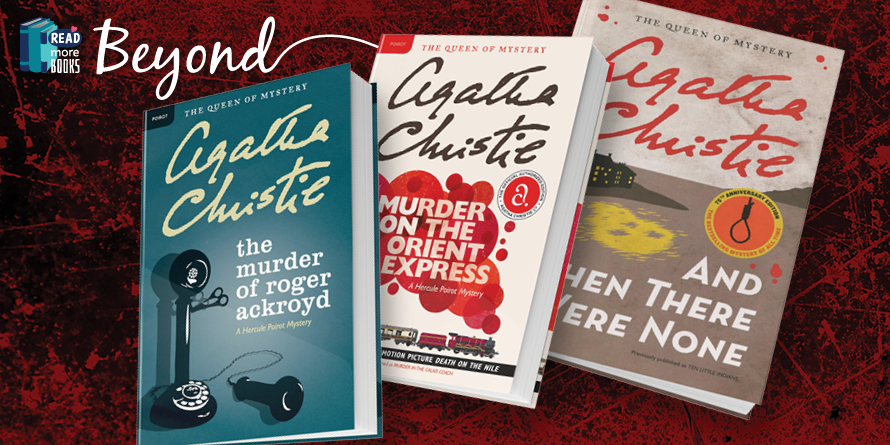 Do you remember the first time you read a book by the "Queen of Crime" Agatha Christie?  Also referred to as the "Duchess of Death" and "Mistress of Mystery," the works of Christie can be found on the shelves of most crime lovers, have inspired many popular film adaptations, and even graced the stage in London's West End. Whether you find yourself cruising the Nile, aboard a murder-filled train, or invited to a sinister Hallowe'en Party, the captivating novels of this Edgar Award Winning author leave an impression and have fans ready for more. 
During her life Agatha Christie wrote an astounding sixty-six detective novels and fourteen short story collections featuring the well-known and beloved Hercule Poirot and Miss Marple. But perhaps you've already worked your way through the full works of Christie and are eager for more? Explore these read-alike recommendations for similar page-turning, spine-tingling, griping works of crime fiction. 
The Bride Box
Like Agatha Christie's Poirot, Pearce's Mamur Zapt uses his outsider insight to solve crimes. After opening an unexpected bride box, the Pasha finds there is a connection with practices long thought dead, meanwhile the head of the secret police investigates a little girl found traveling under a train from Luxor. Deftly plotted and highly entertaining, Pearce's charming writing will draw you right into the action.

Sweet Danger Nestled along the Adriatic coastline, the kingdom of Averna has suddenly—and suspiciously—become the hottest property in Europe, and Albert Campion is given the task of recovering the long-missing proofs of ownership.

Dead Heading When Jack Haines reports a break-in at his greenhouse, the motive of the intruder is unclear. Other than the destruction of some expensive orchids, no damage has been done, and nothing seems to be missing. But Detectives Sloan and Crosby sense something sinister, and soon their suspicions are confirmed. 

Agatha Raisin and the Potted Gardener A little friendly competition for the attention of a handsome neighbor turns deadly in this third installment of the popular Agatha Raisin mystery series.

The Case of the Dotty Dowager Henry Twyst, eighteenth Duke of Chellingworth, is convinced his mother is losing her marbles. She claims to have seen a corpse on the dining-room floor, but all she has to prove it is a bloodied bobble hat.

Explore other Beyond Bestsellers recommendations: