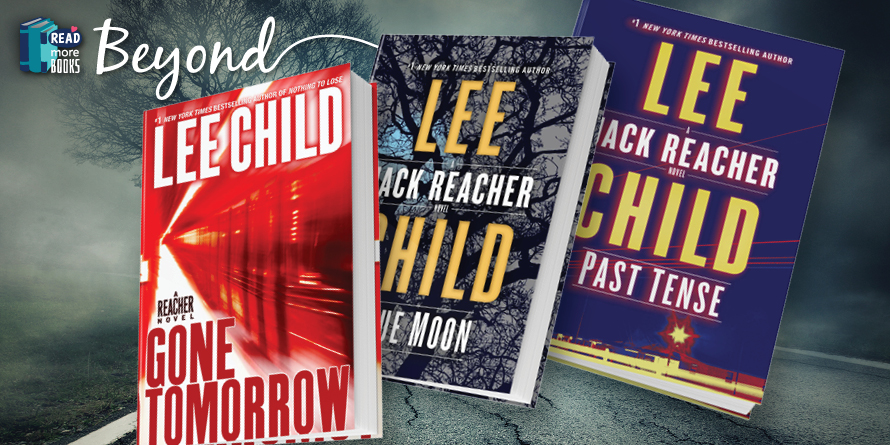 by Craig B.
When Jim Grant was sacked from Granada Television in 1995 after 18 years of service, he was incensed. He knew that he and new management didn't exactly see eye-to-eye, but he hadn't expected to come back from vacation and find a termination letter on his work computer. So he decided to get even. No, he didn't go back to the office and start swinging a bat. Instead, he went home and started wielding a pen. He created a fictional hero who could do his revenge for him. In 1997, Jim Grant had taken on the pen name Lee Child, and the world was introduced to literary vigilante Jack Reacher.
Today, with 25 Jack Reacher novels under his belt and an estimated $50 million in his pockets, it's safe to say that Lee Child has exacted his revenge. Now, if you're one of those bibliophiles who's actually read all the Lee Child you could get your hands on and want to know, "What do I read now?" Congratulations! You're in for a treat. Here's a list of Lee Child readalikes that will whet your appetite.
Robert Ludlum, The Bourne Identity

Jason Bourne might have identity issues, but he has no problem laying down the lumber when it comes to fisticuffs. He just doesn't remember how he earned that black belt. Does he even have a black belt? He doesn't know! Despite the amnesia, Jason Bourne shares one important trait with Jack Reacher…they are both one-man wrecking crews with uncanny survival instincts.
Ian Fleming, On Her Majesty's Secret Service

Most thrillers tend to be plot-driven, and in many respects the James Bond series is no different from any other thriller franchise, but novelist Ian Fleming has a hidden weapon in his arsenal; he's a bona fide wordsmith. Fleming peppers his prose with tight, precise descriptions and evocative flourishes.
Jack Schaefer, Shane

Why compare Lee Child's work to a western? Because Jack Reacher is Shane. He's a loner. He's quiet. He's polite. He has a dangerous past. He carries everything he owns with him. He mysteriously appears in a small towns that are being oppressed rich despots. He sees injustice, woos the local Marian Starrett, exacts revenge on the bad guys, then disappears as mysteriously as he arrived.
Marc Elsberg, Blackout

Sno-Isle Libraries is offering unlimited access to the digital eBook of Blackout by Marc Elsberg for the entire month of November. And like Lee Child, Elsberg creates thrillers using simple language that literally cuts right to the chase. Elsberg's straightforward approach to storytelling gives his novel an irresistible magnetism that will keep you turning those pages.
Explore additional books that are similar to the works of Lee Child. 
Explore other Beyond Bestsellers recommendations: