Looking for screen-free activities this summer? Coming soon is the Find It! Scavenger Hunt. Kids and tweens can stop by a Sno-Isle library beginning June 21 to pick up a scavenger hunt card. On it, you'll find zoomed-in photos of objects or places unique to the community you're in. Try to identify all six! Here are a few to jump start your sleuthing, guess what or where these are.
Candy canes, perhaps?
The zoo?
A telescope built into a wall?
Some place with water?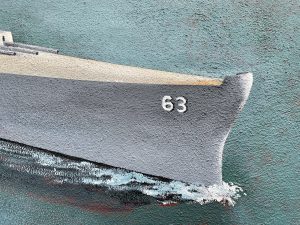 Don't forget to visit your local library or our Kids page, opens a new window on June 21 to learn more about the Find It! Scavenger Hunt.