We can't always expect to travel and visit far away places. However, with a click of a button you can send yourself on some very intriguing virtual field trips.
For starters, explore Google Arts & Culture, an online platform through which the public can view images and videos of artworks and cultural artifacts from partner organizations throughout the world. They also feature many augmented reality options.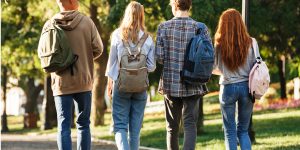 Balancing learning and entertainment, You Go Culture is an interactive online platform that offers excellent examples of Greece's fascinating history and the uniqueness of its cultural regions to anyone with an internet connection. From gastronomical tours to exciting virtual destinations, these videos will captivate you for hours.
Download NASA's Eyes to experience Earth and our solar system, the universe, and the spacecraft exploring them. 
The Smithsonian Institute hosts online events regularly and many are completely free. These events are hosted by all of their museums, so they cover natural science, art, politics, history and more.
Check out the Monterey Bay Aquarium's Animals page for live webcams, animal education from A to Z, to learn about ocean habitats, and more.
The US Geological Survey hosts an interactive map of volcanoes that allows you to click on and learn about any volcano in the country. 
These are just some of the many virtual places you can visit from your home. Need more ideas? Contact us!