Closed
until 10:00am Monday
---
Monday 
10:00AM - 7:00PM
Tuesday 
10:00AM - 6:00PM
Wednesday 
10:00AM - 7:00PM
Thursday 
10:00AM - 6:00PM
Friday 
10:00AM - 6:00PM
Saturday 
10:00AM - 6:00PM
Sunday 
Closed
104 2nd St
Langley, WA 98260-0265
About Langley Library
24/7 book drop
Air conditioning
Automated external defibrillator
First aid kit (available from staff)
Self-checkout stations
Single-stall all-gender restroom
Water bottle filling station
Water fountain

Language collection: Spanish

Langley Library has no parking lot. Street parking only.


No parking lot, only street parking is available. There is one accessible parking space on Second Street near the ramp to the library.

Library is on a small hill with a ramp available from the sidewalk to the front doors.

2 accessible self-checkout stations.

Materials are consistently shelved on bottom shelves.

Some materials are shelved above 4 feet high in all sections of the library.

Learn more about accessibility at Sno-Isle Libraries.
Sep 29th | 10:00am - 11:00am
Share fun books, songs, and creative activities with your preschooler to prepare young minds for the adventure of reading.
Oct 7th | 11:00am - 1:00pm
Join us as we celebrate the 100-year anniversary of Langley Library and learn about the library's rich history in the Village by the Sea.
Oct 10th | 1:00pm - 2:00pm
Join guidebook author and TV host Rick Steves as he shares the latest in smart European travel.
Just in at Langley Library
Built for you, inspired by you.
What's New
★ The Langley Library remodel project is out to bid for construction vendors. The deadline for bids has been extended to September 13, 2023.
★ The project plans were submitted for permitting.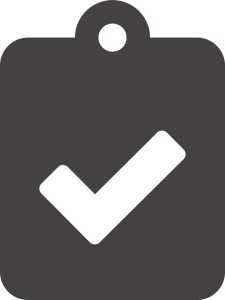 Revitalize Your Library
The Langley Library is a 100-year-old historical site. The 3,600 square foot building is owned by the City of Langley, and Sno-Isle Libraries is collaborating with the city to revitalize the Langley Library while preserving its heritage.
With the support of the City of Langley, Sno-Isle Libraries was awarded a $700,000 WA State Library Capital Improvement Grant to Improve accessibility and energy efficiency while preserving the historic nature of the library building by June 30, 2023.
Darrington Capitol Planning Updates
Sno-Isle Libraries is excited to announce Kaley Costello as our new Langley Library manager.
The Langley Library remodel project is moving through the City of Langley's approval process.