On Oct. 16, spend an hour with a bright mind who uses the Hubble Telescope to look back in time. 
The Trudy Sundberg Lecture Series, in collaboration with the Sno-Isle Libraries Foundation, will present a free webinar on Zoom by noted astronomer and lecturer Dr. Robert Williams from 4-5 p.m. Friday, Oct. 16.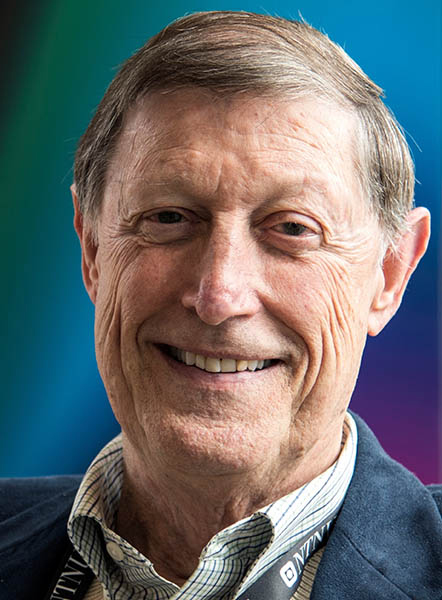 Williams is astronomer emeritus at the Space Telescope Science Institute in Baltimore, Md., where he served as director from 1993-1998. He devoted much of his time on the Hubble Space Telescope to the landmark Hubble Deep Field project, which revealed in remarkable detail the structure of galaxies in the early universe.  
"We get to look into the past, which only astronomy can do," Williams told the Trudy Sundberg Lecture Series committee. 
Williams is president of the International Astronomical Union.  
"A significant fraction of my involvement with the IAU has been devoted to the formulation of a strategic plan for the IAU that directs the organization in the coming decade toward the development of astronomy and science education around the world, especially in emerging countries," he wrote on his website. 
Williams's research Interests as a spectroscopist have focused on the analysis of spectra of different types of emission-line objects, including nebulae, accretion disks, active galaxies and novae, in order to determine their physical conditions and evolutionary state.  
"Unraveling the complex nature of the nova outburst through study of their ejecta has especially preoccupied me," Williams wrote on his website. "I expect to continue working on novae for the next few years, both observationally and theoretically. Having had a close association with Hubble Space Telescope for many years a fraction of my time is devoted to giving lectures to research astronomers, students and the public on the discoveries that have come out of the Hubble Telescope." 
Register in advance for Williams's discussion using the online events calendar at www.sno-isle.org.
For a preview of what Williams will discuss, watch "Deep Field: The Impossible Magnitude of Our Universe" on YouTube.