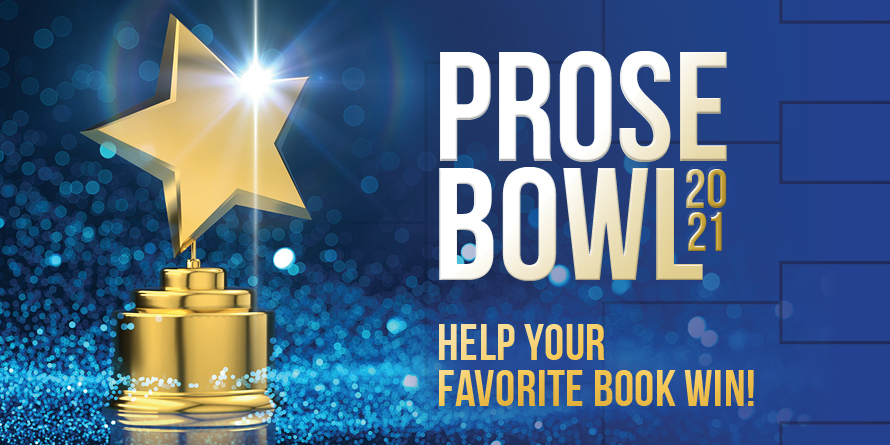 Sno-Isle Libraries' Prose Bowl is to avid readers what March Madness is to rabid college basketball fans.  
For Prose Bowl, a team of staff selected 80 of the most popular titles from 2020 borrowed by readers.  
How many of those 80 books did you read? Prose Bowl is your chance to keep voting your favorite title to the top of the list during four rounds of single-elimination competition.  
Just like the NCAA basketball tournament, you may have to switch allegiance during Prose Bowl. If you need a refresher before the next round of voting starts, most titles are available to borrow in a variety of formats. 
"Cast your vote in each of four rounds to keep your favorite titles in the running!" Oak Harbor Library Information Assistant Marie Byars said. "The field is reduced as the contest progresses each week. Keep voting through all four rounds, even if your absolute favorite gets knocked out of competition." 
Your votes determine the winners in each of the four rounds. The Prose Bowl team will take the results from each round of voting to create the next round's options. A voting link for each week of competition will go live at 8 a.m. each Wednesday on our Books Page for four weeks, starting March 3. 
Round 1 features all 80 titles that represent eight genres: Fiction, Nonfiction, Mystery & Thriller, Fantasy, Biography & Memoir, Romance, Graphic Novel and Science Fiction.  
Round 2 starts March 10. It pits the winning title from each of the eight genres against each other. It'll be Fiction vs. Mystery & Thriller, Fantasy vs. Nonfiction, Romance vs. Graphic Novel, and Biography & Memoir vs. Science Fiction. 
We reach the Prose Bowl Final Four in Round 3 on March 17, when readers vote to send their favorite title to the last round.  
And then there were two. The fourth and final round of Prose Bowl starts on March 24 with the remaining two titles battling it out in one last week of voting. 
March 31, the winning title will be announced.