Dr. Nina Kim Hanson wants to build bridges between cultures to help break down anti-Asian racism.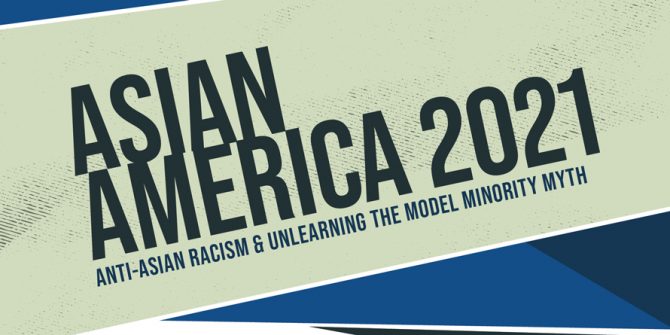 Sno-Isle Libraries welcomes Hanson as she leads a virtual lecture, Asian America 2021: Anti-Asian Racism & Unlearning the Model Minority Myth, at 3:30 p.m. Tuesday, May 11. Register online to attend this Zoom webinar.
"The ideal audience are people of any ethnic background who have a desire to become better allies, but also Asian-Americans who want to learn more about our own histories," Hanson said.
Hanson is a first-generation Korean-American. She's an educator, anti-racist "bridge builder" and member of the Lake Stevens Allies for BIPOC Advisory Board. The board is composed of Lake Stevens-area Black, indigenous and people of color who are committed to making their voices heard on issues, to diversify perspectives on civic and social life.
Hanson double-majored in women's studies and ethnic studies at Washington State University and earned a doctorate in women's studies at the University of Washington. She was an adjunct professor and director of multicultural life at Northwest University, a private Christian college in Kirkland.
Hanson grew up with her parents in a predominantly white community in Minnesota.
"I grew up with a strong sense of justice and equity thanks to my parents who always stood for what was right in the home, in school systems and in church," she said. "As I grew, I was most inspired by social justice advocates I learned about and civil rights leaders of the 1960s and 1970s who fought for racial equity in every facet of their lives. I am also inspired by my faith that has a strong commitment to bridge-building across differences and commonalities."
In her lecture, Hanson will discuss North America's history of anti-Asian racism. She will highlight Pacific Northwest history and stories and how "model minority" is a myth that continues to devalue Asian-American voices and stories. She will suggest how to unlearn common misconceptions of Asian-American history in order to become allies of Asian-Americans.
The model minority myth is a stereotype associated with Asian-American people, Hanson said. The myth itself began proliferating in North America dependent on the U.S. relationship with Asian countries and immigration policies.   
"Specifically, the myth states that Asian-Americans are highly intelligent and hardworking and generally do not cause trouble," she said. "At face value, the stereotype doesn't seem to be that harmful. However, the usage of the stereotype has resulted in racist and detrimental outcomes."
Common misconceptions include the representation of Asian-Americans being either hypersexual or asexual and threats or non-threats, Hanson said.
"These common misconceptions are highly volatile," she said. "As for our Asian-American histories, they just haven't been taught in K-12 education in a way that brings in Asian-Americans holistically."
Hanson's lecture will be recorded for later viewing on the Sno-Isle Libraries YouTube channel. This recording will be available for six months following the event.