It's the season of giving! But before you pick up your credit card this holiday season, why not pick up your library card first? The library has free resources that make it easy to spend less time shopping and more time eating pie.  
Consumer Reports should be your first stop before any major buy this year and it is totally free with your library card. Compare ratings and reviews on electronics like laptops, smart watches, and televisions before you head out into the crowds. They even have guides to streaming services so you can plan how you'll watch and listen to your holiday favorites this year. To find it on our website, start on the Home & Auto page and select Consumer Reports Online.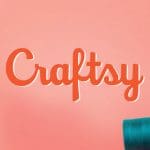 Interested in making something homemade from the heart? Give Craftsy a try! Simply search Craftsy on Hoopla and find helpful, quick videos to learn anything from decorating perfect cookies to mastering the art of quilting. You can also head over to our Crafts & Hobbies page to check out booklists filled with crafting inspiration including creating ceramics, sewing your own clothes, and learning creative calligraphy to adorn your cards. 
Maybe you'd rather have an experience to share with your friends and family. With a Discover Pass from the library, you can hit the trails in Washington and create memories together that will last a lifetime.
And we can't forget the most wonderful gift of all, books! Browse booklists to find the perfect read for everyone in your life. Or, tell us what kind of books you're looking for and let our staff give suggestions. Either way, these cold winter nights will be greatly improved by snuggling up with a good book.
Save big this season by pulling out your library card before your credit card. There is so much to explore at the library all year long!
If you like that traditional book smell, below you'll find some booklists to get you started saving money with your library card:
Make spirits bright with handmade gifts, crafts, and decorations for your home.
Master the basics of knitting with modern designs and learn tips to craft mindfully.
Suggestions and advice on a wide range of salvage and upcycling projects, from simple crafts to home renovation.
Make your mark with these printmaking books.
Learn to make furniture, decor, and more with these books about woodworking.
Questions or comments? Contact us!