Need help downloading an ebook? Not sure where to start on a research project? Want coaching on basic computer skills? Arrange for a personalized virtual or in-person session with a library professional.
Subjects we can help with:
Creating an email account
Browsing the library's catalog
Downloading ebooks and downloadable audiobooks
Searching the internet
Using electronic databases
Other computer basics
Other, non-technical topics are also available for book a librarian sessions. This can include:
Personalized help with a research project
Helping you discover new books and authors that match your tastes and interests
Sno-Isle Libraries prides itself on the training of our information professionals. Let us connect you with a staff member who can help answer your questions.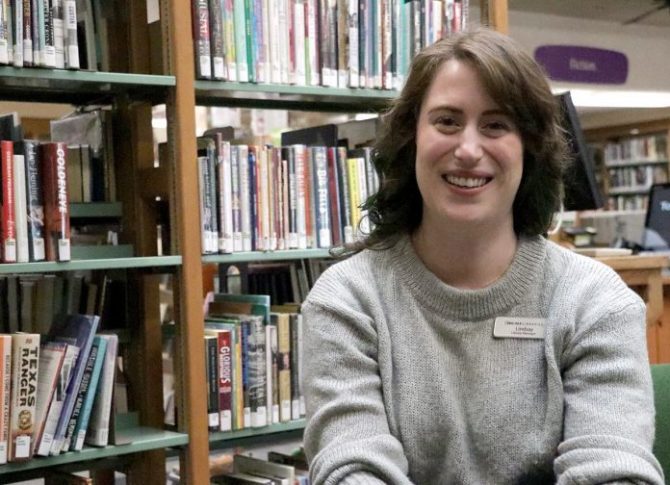 FAQs: Contact Free Services
Remote printing can be submitted from your home computer, a library laptop, or another device through our Remote Printing Portal. 

Double-sided printing is not available for remote printing, however customers can print double-side by using library computers in person. 

To Print Remotely

Visit the library's Remote Printing Portal. Enter your library card number and PIN then choose Web Print from the left menu. If you are on mobile, tap View in Desktop Mode from the bottom of the summary.

Select Submit a Job
Select black and white or color and size of paper you would like to print
Select the Print Options and Account Selection button
Enter the number of copies you need and select the Upload Documents button
Upload files by dragging them into the highlighted box or browse files by selecting Upload from Computer
Select the Upload and Complete

To Retrieve Your Remote Print Job

To have library staff print the job for contact-free pickup, select the Notify Library button. Once the form opens, select a library, enter your library card number, and submit. Please allow 2 business hours for documents to be printed and available for pickup.
To print yourself, visit any library during open hours. At the print station, enter your library card number and PIN, then select the job you would like to print.

To use contact-free pickup, place your holds as usual. Once you receive the notification that your holds are available:

Go to the library and call the contact-free pickup number for that library.
Provide your library card number or name and contact information to staff.
Library staff will check the holds out on your account and tell you where to pick up your materials.
Take home and enjoy!
FAQs: Contact Us
Chat with us

By email

Submit your questions, comments or suggestions by email and our librarians will assist you.

By phone

Check Locations & Hours to find your community library's phone number and operating hours.
Questions? A member of our Administrative Center staff can also help direct your call. Call us at 360-651-7000 (local) or 877-766-4753 (toll-free), Monday - Friday, 7:30 am - 4:30 pm.

Text us

Text your questions to (360) 810-5188. Text assistance is available Monday - Saturday, 9 am - 6 pm. Please include your name and telephone number in your initial message. Standard text messaging rates apply.

Book a Librarian

Make an appointment for a virtual or in-person Book a Librarian session. These free sessions allow you to get one-on-one assistance with your research and technology questions.