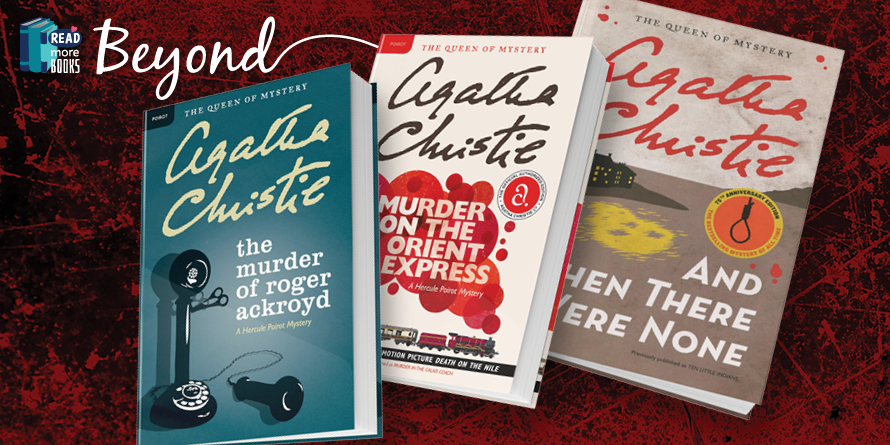 Better known as the "Duchess of Death" and "Mistress of Mystery," Agatha Christie can be found on the shelves of most crime lovers. Her work has inspired many popular film adaptations and even graced the stage in London's West End. Whether you find yourself cruising the Nile, aboard a murder-filled train, or invited to a sinister Hallowe'en Party, the captivating novels of this Edgar Award-winning author make an impression and leave fans ready for more. 
Books By Agatha Christie
New to the work of Agatha Christie? Here are a few of our favorites to help you get started. Titles may be available in other formats. Click the title to see more options. 
View the Best of Agatha Christie >>
Authors Like Agatha Christie
Already worked your way through the full works of Agatha Christie and eager for more? Explore these read-alike recommendations for similar page-turning, spine-tingling, griping works of crime fiction. Click on the author's name to see a full list of their titles. 
View more Authors Like Agatha Christie >>
Movies & TV Inspired By Agatha Christie
With intricate plots and clever twists that keep you guessing until the very end, Christie's books have set the standard for crime stories. Check out some of our favorite films and mystery shows inspired by Christie's work. 
View more titles Inspired by Agatha Christie >>
About the Author
Learn more about the woman behind the mystery with these insightful titles that shine a light on the author's personal life. 
View more titles on Agatha Christie: Queen of Mystery >>
Want More? Request a Custom Reading List!
Our library staff are happy to suggest more mystery and suspense titles similar to Agatha Christie. Answer a few questions and we will curate a Custom Reading List of 4-6 hand-picked titles just for you.