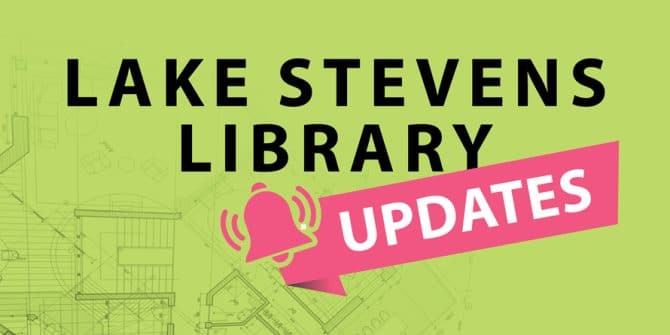 Sno-Isle Libraries is steadily moving forward in our preparations for the new Lake Stevens Library in the Chapel Hill neighborhood.
In November, the Chapel Hill property owned by the library district will be cleared. There will be minimal impact to the surrounding community and the natural landscape.  
The architect firm BuildingWork has been hired to design the new library. The glacial erratic on site, a characteristic rock formation, will be preserved and incorporated into the site design as a geological interest point.
Sno-Isle Libraries has secured $3.1 million in state grants for construction of a new library with the support of State Sen. John Lovick. The funds have matching requirements, which the library district is committed to secure or provide.