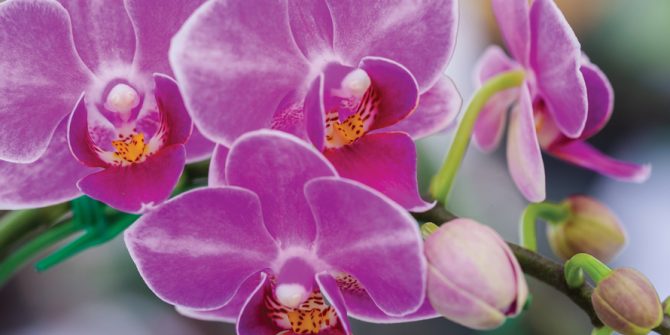 With their elegance and striking beauty, orchids are a favorite of many gardeners and flower enthusiasts. Learn about the growing, care, and history of orchids and become inspired to fill your home and garden with these beautiful blooms.
Learn to care for more than 125 varieties of orchid. Includes step-by-step instructions for orchid care and ideas for appealing flower displays.
The Kew Gardener's Guide to Growing Orchids

This book contains practical advice for beginning and experienced gardeners, including project ideas such as creating floral corsages and planting terrariums.
Learn the secrets of successfully growing orchids and make these plants a stylish part of your home.
Featuring eye-catching illustrations, this book traces the history and symbolism of orchids in cultures around the world.