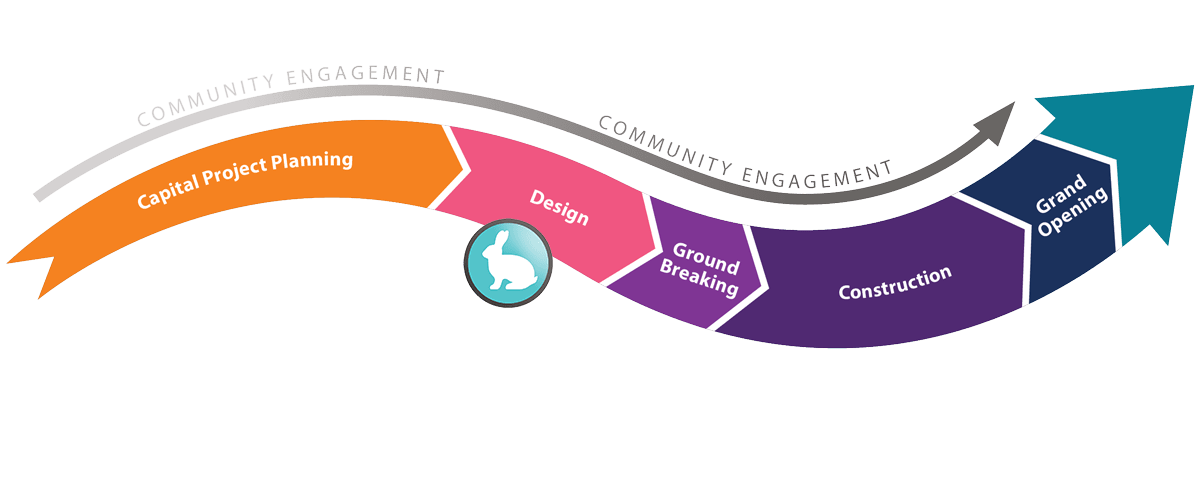 The Langley Library is a nearly 100-year-old historical site. Passionate community members, including the Friends of the Langley Library, were instrumental in bringing a library to Langley in 1923. The 3,600 square foot building is owned by the City of Langley, and Sno-Isle Libraries is collaborating with the city to revitalize the Langley Library while preserving its heritage.
Revitalize your library
The project will include interior and exterior upgrades to improve accessibility and energy efficiency while preserving the historic nature of the building.
The design concepts are a direct reflection of our community voices. They also draw upon the library's rich history as a convening space for everyone. The surrounding natural landscape is incorporated throughout the designs, with color and textures inspired by Saratoga Passage and greater Puget Sound. The library building will be enhanced to become even more of a jewel in historic downtown Langley, and an inclusive, inspiring space for all.
How is the project funded?
The total project cost is anticipated to be more than $2 million, of which more than $1 million will go toward repairs and updates to the building infrastructure.
$700,000 Washington Library Capital Improvement Grant
Sno-Isle Libraries Foundation
Sno-Isle Libraries will invest matching funds for the Washington Library Capital Improvement Grant.
Sno-Isle Libraries is approaching funding capital projects in ways that reflect and align with each community. We are optimizing funding by pursuing a combination of sources – grant funding, capital campaigns, regular levy funds – and reducing the reliance on public bond elections.
Architect for the Project
Project Overview
October 2023: Bidding process for a contractor has completed and a construction contract is in the works. Permitting with the City of Langley is in process. Planning for library services during construction has begun. 
July 2023: The Langley remodel project plans were submitted for permitting and sent out to bid for vendors. 
February 2023: The Langley Library remodel is approved to move forward with city staff on permitting. On February 6, City of Langley staff and Sno-Isle Libraries presented a briefing on the proposed Langley Library remodel design to the City of Langley Council. 
January 2023: On January 18, the City of Langley's Design Review Board recommended approval of the design plan as presented. The covered bike rack is supported but will be explored further.
January 2023: Moving forward with the latest iterations of the Langley Library remodel design for the City's Historic Preservation Commission and the Design Review Board (approved 1/10), before presenting to the City Council for final approval.
November 2022: Meet with City of Langley's Design Review Board
November 2022: Aligning with the Cascade Connector Project, a project building "pocket parks" in Langley
October 2022: Pre-application review with the Historic Preservation Commission
August 2022: Addendum to Annexation Agreement to approve the Library Upgrade Project
August 2022: Host the community for Langley Library Remodel Sneak Peek.
March 2022: June 2022 - Sno-Isle Libraries community engagement to collect feedback and comments, including an online survey and a library display.
July 2022: Archaeological survey completed to honor Tribal land and found no artifacts on site.
May 2022: LEED Commissioning process begins with the establishment of energy efficiency and sustainability goals for the project
February 2022: On site assessment of Langley Library building by MSR Design Architects
July 2021: Sno-Isle Libraries secured $3.1 million in state capital grants
2013: Addendum to the Annexation Agreement to update City and Library responsibilities for landscaping services, janitorial, and utility services to the library building
2010: Voters approve annexation of the City of Langley into the Sno-Isle Libraries district
1994: Additions made to west side of building
1980: Additions made to west side of building
1923: Construction of Langley Library, dedicated to the memory of those who served in World War I
Built for you, inspired by you.
Stay up-to-date on the Langley library remodel, subscribe to the newsletter.
Questions or comments? Contact us!